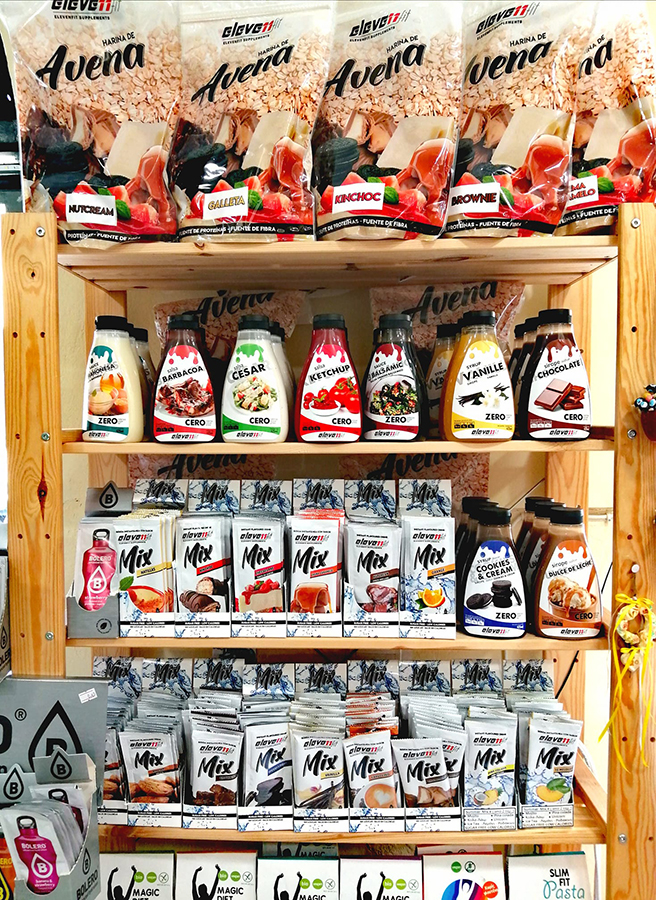 Amvrosia
Grammenos Aristotelis - Organic - Ecological Products - Food Products - Corfu
At the Amvrosia - bio and Free store, in the heart of Corfu, we passionately support the healthy diet from 2019.
We support organic products by making an investment in our health.
We listen to the needs of our body and turn to alternative - natural diets (herbal remedies, gluten free products, vegan diet…)
We have a wide variety of foods suitable for diets (Dukan, diet and new life, keto, Lawcarb, Law cal)
In us you will find the exclusive availability of Stevia Parana products for the island of Corfu.
With love and absolute respect we are at your disposal to help your every need.

We are waiting for you to meet!
In detail you will find us:

- Organic and special nutrition products
- SpicesNatural herbs
- Nuts
- Honey, beekeeping products
- Fresh fruits and vegetables
- Dietary foods, sugar free, gluten free
- Vegan & vegeterian products
- Stevia parana products
- Baby food and care
- Oils
- Organic and natural cosmetics
We are waiting for you at our store at 16 Donatou Dimoulitsa (Psychiatry Square) in the center of Corfu town, to meet a new and healthy way of eating.